Why You Should Sell Your Home This Fall
Spring has always been a popular time for the real estate market - and it makes sense. With the weather warming up, it's a nice time to both be looking at homes, and eventually moving into one. The school season is winding down, meaning it's less disruptive to kid's schedules.
Now that this window has closed, you may be hesitant to sell, worried that "you lost your chance" to make a good profit, or that no one is looking to buy. But that's simply not true. Here is why fall could be the perfect time to sell your home:
1. Competition is Down
The current inventory of homes on the national level shows that there are not enough homes on the market to match the number of interested buyers. With home-buyers in recent years staying in their homes longer - an average of nine years, they are itching to move.
And with home values on the rise, it's only a matter of time before these home owners decide to take advantage of this opportunity. Don't wait until the market is flooded!
2. Motivated Buyers
Depending on who would be the perfect fit for your particular home, it might actually be better to sell in the fall. Not every buyer is worried about the school year- for example if you have a smaller home that could appeal to buyers without young families , this wouldn't have an impact on their decision.
There are also always going to be buyers who are simply motivated to move. If they just got a job across the country, need to quickly relocate closer to family, etc. they aren't going to be worried about the "perfect time to move".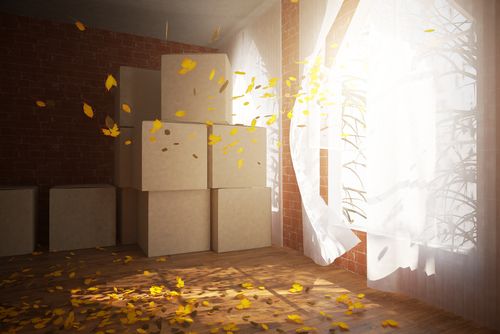 3. Upcoming Holidays
People are likely motivated to move fast on a sale because of the upcoming holidays. If they want to be ready to cook the Thanksgiving turkey or hang holiday lights, there's no time to waste. If your home matches their criteria, they're likely to jump sooner rather than later.
4. End Of the Year Discounts
Once you move into your new home, you'll probably want to make changes to make it truly "yours". Whether it's something as large as a new appliance or as small as a new coat of paint, research shows that Fall is a great time to find deals on home improvement items. You can also factor in the plethora of Black Friday sales!
5. Your Personal Reasons To Sell
Whether it's a new job, a transition in life, or simply wanting to move - those reasons matter more than the state of the market. A good realtor will sell your home no matter the season or competition. YOU are the only person you knows if it's the right time to move.
The real estate market is constantly changing. The trends we see today might not be the same tomorrow. If you are ready to sell, don't wait until inventory has sky rocketed. You can schedule a call or learn more about selling with Keys to Fine Homes.